Life skills are every bit as important as 3D design and printing skills in our Designing Futures program. And, one of those skills is learning to understand what constitutes being a "professional". It would be a mistake to make the simple assumption that one becomes a professional simply because they are paid to do something.
A NASA programmer friend made this clear to me way back in the infancy of the desktop computer. He was one of the first microcomputer programmers to develop non-mainframe military applications. I had been programming animation for the videos I was producing. At first, I had used Basic to program simple animations on a CompuColor.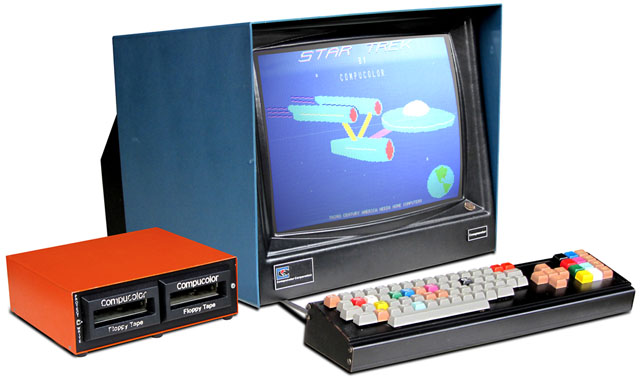 But, I had also recently purchased a Datamax UV-1, a dedicated graphics computer based on the custom chip set used in the Bally coin-op game system. It's programming language was ZGRASS. Here is a sample from 1983, for those interested in the early history of computer animation.
ZGrass was a dream language that was so much more capable in creating real-time animation than the crude Basic I'd been using. So, I couldn't help waxing poetic about it to my friend. His reply was, "Tom, we're professionals and as professionals we program in any language required."
He was saying that it is not the tool that makes a professional. It is skill and dedication.
I wasn't so sure he was right at the time. But, a few years later, his words rang true. Computer graphics had improved drastically and I was now programming animation on a Mindset computer using GW-Basic.
While crude by today's standard, being willing to abandon my favorite language and graphics computer and in favor of a totally new computer requiring becoming quite different programming strategies paid off in my being able to create one of the first real-time lip-sync animations overlaid over live video.
How Does That Relate to the Longer3D Cube2?
It would be easy to dismiss the Longer3D Cube2, or others in its class, as "toys" in light of the fact that our students will eventually have full access to industrial level printers producing parts delivering extremely fine tolerances. That is not exactly true. In fact, for our students to achieve success with the Cube2 it will require getting know and address the differences. And, that is where professionalism comes into play.
In preparation for the virtual lessons we will be presenting in the next full session of school, we ran a trial summer session with two students over Zoom. This mini Vise is one of the projects that we presented to them. Due to time constraints we dropped the two towers (cyan) and simply had them make the top pieces taller.
The important of this project was the fact that the parts not only had to work together; but, also had to incorporate a real-world V-Groove bearing and 60x3mm screw to open and close the vise. So, tolerances are important.

Designing the pieces to be printed on a Raise3D E2, MarkForged or, ultimately, a Sinterit SLS is the very same challenge as designing to be printed on the Cube2... with this important exception. The sizes of the slide channels in the top relative to the guides in the bottom are quite different if the parts are going to be truly interoperable.
Having seen examples that have been printed on high level printers, it would be tempting for our students to throw up their hands in frustration with their first print attempt on a compact printer. But, that is where an opportunity to present a lesson on "professionalism" comes into play.
Professionals learn their tools. They become experts with whatever tool they have at hand.
And, that includes "professional" instructors as well. If our students might be printing with the Longer3D, or other small compact printer, it's incumbent for the intructors to become experts at how to get the most out of that particular printer, no matter what adjustments must be made.

Knowing our goal is to place a compact printer into the home of our students, WE need to understand how that impacts our teaching. We have to go through the very same steps for understanding this tool as we expect from our students. And, THAT is GOOD thing.
It is an opportunity for developing critical thinking skills. How are we going to approach the problem of having to abandon the tolerances with which we have become familiar to find new tolerances based on the characteristics of this new and different tool. Here is the strategy taken to achieve our goal of, as "professionals", understanding of our tool.
Printing an entire top takes over an hour on the Cube2, so a section was cut and replicated 3 times. Each new sample was modified slightly as documented in the image.
We actually printed this set twice. We typically print using Polymax PLA at 210C. But, not knowing how temperature differences might affect prints on the Cube2 we printed a second set at 195C. As it turned out 195C does seem a bit better and the changes to part #3 provided just the right tolerances we needed.
When printing on our larger printers we use and offset of .14mm for no wobble up to .2mm if a bit more loose fit is beneficial. With the Cube2, the offset jumps to .4. (More tests were required.) But, in the end, the interoperability, for all practical purposes, remains the same. And the process of achieving that goal gives our students rich experience in applying critical thinking skills to the task of learning their tools as "professionals". Here are some images of the final constructed mini vise.
Would our lab printers do a better job? Of course. In fact, MUCH better. But, there is no doubt that a small, compact printer like the Longer3D Cube2 can still be an effective teaching tool when access to a 3D printer is the major feature that counts. I'll repeat, if I've said this already, ACCESS is a feature!

The bottom line is that small, compact printers like the Cube2 should not be dismissed simply as "Kid's 3D printers". In the hands of our students, we expect them to be considered serious additive manufacturing tools demanding every bit the professional approach to machines costing many tens of thousands. They will be encouraged to look for opportunities to design and produce useful parts that solve real-world problems and make lives better for themselves, their families and their school. And, the best part... they can do it themselves.

The fact that a pandemic requires us to use printers that are small, does not mean our dreams and expectations for our students have to be small. We're looking for big things from these small tools in the hands of our students with professional aspirations.
NOTE: As part of our search for the most suitable printer we plan to examine the Monoprice MP Cadet as well as the Longer3D. Hopefully, I can have some news on that front as well.